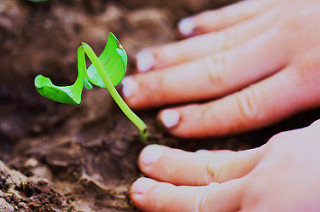 Quite a relatable question.
In a volatile, uncertain, complex and dynamic environment, sales can never be definite no matter how much we try to proceed with our similar set of experience backing us up while we pitch for another deal.
While a set of competencies develop via constant practicing of sales tricks and tactics, but over anything else, experience is past and potential is the result of our present know-how (though  blended with our past skills set), but one that is future oriented. According to Claudio Fernández-Aráoz, Potential—specifically – is the ability to adapt to and grow into increasingly complex roles and environments. It is not always important to have the right skills; all which a company needs to base its valuation is on how the salesperson is willing to learn new ones. The word here is: Drive. The penchant to develop into someone great is hugely factored by a person's personality traits, empathy, compassion, learning agility – which is potential.
But the intent is to never undermine experience – for that makes a salesperson more prepared and sound when speaking to prospects and clients. However for the company to do justice to its costs and at the same time make sure that their sales representative is all set out for a role, they should hire someone who is well aligned with the company's goals – and culture – and has the 'drive' or a purpose to make it big in a sale role.
In sales, what is needed is the ability to go that extra mile and be conscientious enough of the business a salesperson is operating in. Even if the salesperson doesn't have that much of an experience, look for the 'next big thing' – the underestimated versus the overestimated. Because by a large margin, the company and the prospects are in safe haven when they witness even small results working out for them via a subdued (though potential backed) salesperson.
So why are people bent over the concept of 'the next big thing'? Simple: our minds are programmed to be curious and live in anticipation for something that transpires into success. Likewise with prospects and companies, they are innately looking forward to what's going to happen – though unrealized (which is potential) – but manifests into successful relationships and business results.
Now let's answer this question: what is really important in Sales between potential and experience?
It is the drive to constantly learn, unlearn and relearn under someone who knows what this means; that is, potential, under the aegis of someone who knows how to unleash it, and that is an experience!
How are you living it up between the two?