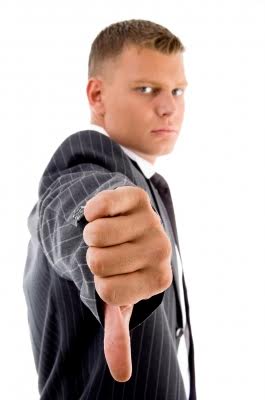 Getting rejected feels achingly terrible. You feel a sense of alienation when people don't respect your perspective. And especially in sales, when you make so thoughtfully planned calls with an agenda, by the way, and you still don't seem to make a talk, let alone a conversation. No matter how conversational you sound, you always keep clogging someone else's agenda with that one additional call. And all you get to hear is: No; I am set; not right now; some other time; perhaps in the future; and sometimes as blunt as, take me off your list, now!
So here's this oxymoron: the more you try to connect personally with an individual, the more detached your prospects become. Result? A lethal combination of connection in this detached – or should I say standoffish? – world.
To some rejection might mean a learning; to some it may mean a stumbling block; and to same it might mean just moving on; but, to me, it means connecting with your soul – a tryst with oneself. When you truly understand why you are taking the next action in your life, you will connect with the possibilities and avenues that you never knew existed! When your soul burns is when you think truly grandiose yet radical and doable at the same time.
Rejection orients you with your own potential and not questions it. It is because when you get a no, you come closer to a yes. We limit our possibilities because of what others think is impossible. This is when we should challenge ourselves to think and connect with a bigger story – as story that needs a narrative (though not in the way read stories, but the way feel stories).
So usually what happens is this: I met this journalist at work, she was quite intelligent and gives out a nice derivative of what we read in the newspapers. She said that what the original plot of the story gets meshed with new opinions and perspectives, and what they eventually write becomes a byproduct of what they thought initially and what they arrived at sometimes sounds little different or tainted, maybe? In the context of facing rejection, we, too, are not fully aware of why it is a rejection at the very first place, when the real conclusion is not concrete. We all are a product of our own rejections – for some people, they are a little ahead of others, while the rest are still coping with more rejections on their way.
The baggage of a multitude of no's on your head can actually sink you into a downward spiral of insignificance. But the real passion, in actuality, emanates from this feeling of being nobody when you orient yourself to someone significant. And what happens? BAM! You do find yourself, when you are rejected by someone – and that is a yes. At least for me.
Thoughts?
Image courtesy of imagerymajestic.at FreeDigitalPhotos.net