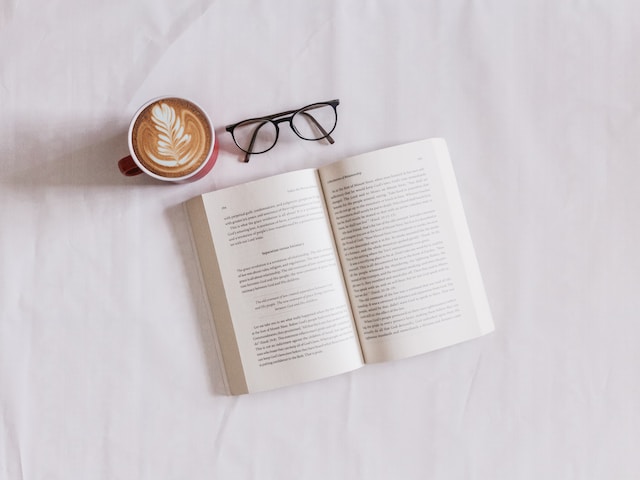 I'm proud to say that I have been reading for more than a decade – almost consistently – and with rigor and passion and relentless sense of seeking system.
From reading non-fiction marketing and branding books to fiction, to books on spirituality – I have experienced the reading spectrum in its possible infiniteness.
And I need to let you in on one thing: If you wish to succeed in life and business – go and visit your nearby bookstore or community library every now and then.
Initially, it was my custom to visit my favourite Bahri & Sons and sometimes a convincing Crossroads so I can also assuage myself with a nice cup of English breakfast tea or a nice cappuccino (if I there's an impetus to learn more about the books I perused).
Life is beautiful – just like a canvas of your own imagination board where you can peruse so many books and visit the grandeur and essence of your thinking repertoire.
When you read books, you mind is expansive yet functional – one that deduces your rationale in such an effortless way.
You see, logic is actually, or almost actually if my humility permits, effortless when you read a lot.
You brain implicitly uncovers new layers of information to support your day to day decisions.
Which is why personal branding sets you up to read and observe what's happening in the world – and how best to pivot to new decision levels to make your brand more resonant and affable.
When you build thought leadership from a place of a learning mindset – progressive thinking helps in launching your new digital products, courses, books or any informative and insightful tools and resources for your audience.
Immediate 3 things you can do to elevate your personal brand via reading:
Reach out to the authors and learn more about their writing intent. This helps you learn not just the derivative of the intent but also the precursors and prelude that can help you align with the author's psyche. Possible gateways to reach them is via LinkedIn or their personal website/ contact us page. While 'Tsundoku' is a fair term for people who collect books and read in a later time, you can finish the books that piqued your interest and gather more insights on why they came at the very first place. This implicitly helps you find your voice and create your own content via seeking social and intellectual inspiration.
Build your book club or join a book club. As simple as visiting a bookstore, or finding cafes that organises book colloquy with peers who are similar or diverse reading interests as you will help you share your knowledge and build your thought leadership. You could host a monthly book Townhall / forum where anyone can speak about a book that's keeping them excited.
Create a book blog with your peers. Maybe you are a business owner or you are a professional working in an organisation, it is always enjoyable to collect nice quotes or takeaways and parlay them into a blog post. You could curate a blog where people right on different genres with the same gusto, and share it collectively with the world. What happens next? You become a great book reviewer and a knowledge maven for these authors while voicing your own opinion – win-win? Gradually, you can create newsletters curating the best author + book stories and charge a fee to subscribe to premium content.
Wear your glasses and get to read a little more today – promise me?
Photo by Sincerely Media on Unsplash