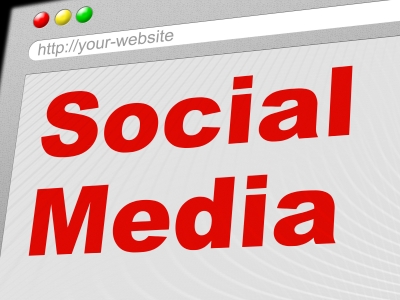 While social media is touted to be the best medium to connect with your business circle, influencers, and other social media evangelists, somehow I still feel the way we are using social media is not that social – now that's quite an oxymoron.
Why?
Think about it: most of us bombard our audience with our status-updates, tweets, and pictures to get more followers and fans – especially on Twitter. And no, it is not wrong to post your content online to connect with more followers; we just need to be optimum and realistic in making ourselves visible to the world.
How?
Connect to be connected. Yes, you read that to be right. Connect with an aim to stay connected with your followers. Listen and engage with them, now and then, to understand where they come from, what's their story, what insights they share online, how it is relevant to you; and how you could be more helpful to them. Let the connections linger – and last a lifetime!
Convert conversations into conversions. As a matter of fact, with social selling in, businesses are done online (whether you are an author, speaker, consultant or a digital marketer), you could get business from anywhere in the world. So how to start conversations with your followers and new business prospects? Talk about the new book they have written, or a new business they have landed themselves, any new workshop/ webinar / podcast they are hosting, or a conference they are attending where you could potentially meet them. That way, you start developing inroads to your prospect's business lands (avenues). Strike up conversations that reflect your genuine interest in their business development, and you will start converting these prospects into happy customers soon!
Communicate with, not talk to or at. Don't be a boring monologue, who is just ranting new commentaries online without regard to whether your circle appreciating the information you are sharing with them is relevant or not. You need to communicate with your online circle, make them a part of your conversations, your business, your mission – and even your short-term goals. Today you need to work 'with' people and not talk 'at' them. Say if you read a book, connect with that author online and enunciate how that book helped you in your personal and business life. Be a conversation starter and invite them to be a part of your online business initiative as well. For example: you could interview the author on your podcast or for your blog – and make some momentum! Do your homework well, and the communicate with your circle – they will appreciate your hard work and consider you for some mutually beneficial business collaboration.
Make your circle a part of a bigger universe. Do you consider yourself as a thought leader? Someone who is passionate about a subject that can make a difference in other people's lives? Then create an online community, a group, or simply a movement (it may not be revolutionary, but something which is meaningful). Let's take an example of a working mother, you could start a mompreneurs' circle or clubs online to invite other working mothers to start new initiatives as a community. Or, perhaps a book club dedicated to your favorite authors; or a writers' block, where you can invite top bloggers in your niche to share their thoughts on a topic/ subject.
I will borrow this phrase from Pam Moore, the founder of Marketing Nutz that you should first understand your people and their DNA before you use technology to connect with them.
Make it personal. And say hello to social media
Image Courtesy of Stuart Miles at FreeDigitalPhotos.net