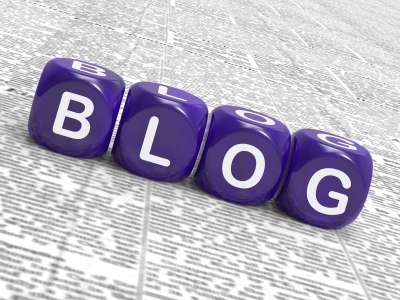 Well – I know when you read this title, you probably feel a little hard-pressed to read this post. Why? I understand: because you know churning out a great piece of content every week – depending on the frequency with which you write – is a feat that very few people can reckon with. Or I'd say very few people can stick with.
You would just ask: why should I blog to stay competitive and disciplined in attaining my sales targets?
And the answer is: yes and no.
When you commit to writing and churning out content in your field or even in your 'peripheral' field, all your prospects and customers start raising their bar of respect and credibility for you. They find you a thought leader in your space – and most importantly, helpful.
On the flipside, there are very few salespeople who can straddle well between cracking open to new accounts and creating content that triggers the pain points of their prospects. So they might as well think why bother transcribing when they can 'wing it' with their gift of gab and decent know-how about the industry. I mean not everyone needs to be a writer to be a salesperson – you might as well work in one field and stay competitive and edgy rather than try to be too-much-of-everything person who just cannot synthesize these attributes in a competent way.
And the answer again is: yes and no. Or maybe: somewhere in between.
There are two chief qualities needed to be a writer – consistency (showing up, even when you are reluctant) and reading (possibly reading like a fanatic), to stay competitive.
And while the same qualities also apply to a being a top salesperson, but the most important one is 'showing up' and 'hustling' till you finally get the prospect on board.
A lot of people who are into sales may think they already have a lot to balance or relentlessly handle in their job – and they kind of feel tied down with arduous tasks making  them do very little in writing their perspectives on a blog.
But if you truly want to make things happen on your sales front and in your blogging project, the only way to win more clients is via generating valuable content. It is no more just a responsibility of a marketer to generate content, as both sales and marketing – in a way – as roles are slowly started to blur. Your prospects look at 'you' to give them all the information which they are unaware of, by a huge margin.
The goal should not be to balance, but to 'synthesize'.
It is via blogging you can:
Receive your clients' and prospects' feedback and turn it into an effective blog post citing the key concerns faced by them in the industry – and how you as a company (sales representative) solved it for them. That way, you can generate real-time insights on what's happening in your industry and start to create a voice of yourself in your field. Either you write in your company blog or you can create your own blog and share your thoughts on key topics in your industry and ask your customers to contribute with their perspectives to create an engaging community.
Have your own voice in the noise of me-too people and start to make a difference with your blog posts.
Potentially win more customers with more of a 'herd strategy' – when you start to earn trust of your community, you eventually receive more business from the people who already start to consider you a helpful salesperson.
Show up. And keep showing up. Well, in all honestly, in this inconsistent world of do-it-when-you-feel-like people who create content and forget about it for a few months, then start writing again, people who actually promise on what they deliver – be it writing one post per week, or two, or three, the one who is consistent enough on his/her commitment actually garners attention – earn trust from their audience.
Compartmentalize your professional life with effective time management. As a salesperson and a writer, you are fulfilling two roles. And both require some incredible amount of stamina and streamlining; you will respect deadlines and work to reach them in every possible way. Now isn't that reflecting discipline?
As far as the foreseeable future is concerned, sales will evolve more and more as more of a marketing role – there might just be a be a new title that strings the two roles via a thread of problem solving for the customer.
Just as how Ann Handley is the world's chief content officer of MarketingProfs, sales will see a new amalgamation of content and marketing, and become a role that would encapsulate thought leadership and industry's social triggers – full swing!
So stays tuned until then – and start your blog, now!
Image courtesy of Stuart Miles.at FreeDigitalPhotos.net