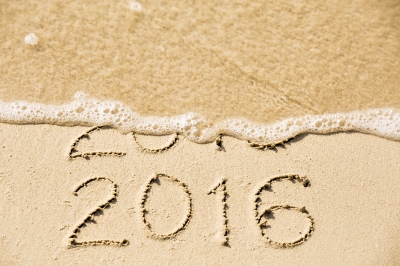 The clock is ticking and there are an odd 13 days counting to an even happier and a more promising 2016. We all are making some kind of commitments to fast-track our progress in work and life for the next year.
Somehow, the feeling makes you excited and overwhelmed at the same time. Part of the reasons being that you want some productive outcome from your next year and make sure that you are rejoicing every moment of it as well. You promise yourself that you can work and live better. Or better yet, synthesize the two to live an 'integral' life.
But is it all that easy?
Isn't this a constant grind (so to say) to make some real progress?
Yes, I mean the 'real progress' – something which we quietly commit to ourselves, which is non-negotiable.
We all, even in the middle of the year, think we need a new beginning and put a happy end to things that don't work in our favor.  But we are still mentally in that zone of middle-year fatigue that just doesn't always help us make a promising start.
You see, our mind needs new challenges, a new perspective, and new horizons to sidetrack situations and contexts that halt our progress. And what better way to start something even when the time is apt and we are all prepped up than a new year?
But many of us are still reeling under the year's task clearances – knocking out all the to-do check lists so that we can plan something new and exciting ahead.
The question is: do you really, really want it? And that, too, that badly?
If yes, I love you. And if you are closer to yes, I still love you: because you are at the precipice to make it big. And if you are not quite, then I would still love you: because you can do it, still!
But how?
Keep the fire of your desire on and implement these 3 surefire ways to make your 2016 the best one yet.
Make your plan and iterate. Chalk out your vision for next year with goals to be met in the immediate 3 months. I know that you are well aware of setting goals and journaling – and I have written many posts on this topic; but still, it bears repeating. Why? Because most of us just sometimes swing by and forget about our written goals. And that is one reason why goal orientation is warranted. Pivot and persevere in the light of situations that need you to turn or swivel or just simply rethink your approach to achieve your crystal clear vision. Dream big, think hopelessly grandiose and vast in scale; you just have one life to live. So the bigger and loftier you think, the more alive and kicked started you'd feel to execute your goals. Though, of course, it is important to be practical at the same time – but enthusiasm and a new beginning has no limits of imagination. So no boundations for now. Happy goal setting!
Advance your personal growth. This Christmas, sit with a brewed cup of cocoa and plan the next set of books you plan to read. You have some amazing stack of books already lined up by some incredibly articulate authors across (maybe your favorite?) genres just for you to hand-pick and start reading! As Gary Vaynerchuk points out in his post to become a deep practitioner in something. Start creating good work around your much-loved subject or topic or realm or maybe even a theme. That way, it would invariably advance and enhance your personal brand, too. Working hard on yourself is the best investment you can make to succeed in your career. Once you start learning more, you pattern yourself with geniuses and thinkers of the world – and you start thinking and expressing like them, too. So whether you are a music blogger, youtube buff or a full-time worker, take your knowledge to the next level via reading. And you will never be the same. Happy reading!
Love yourself for the person you are – and will become! Brian Tracy says this well to affirm yourself with these three words: 'I like myself; I like myself; I like myself', until it is deeply entrenched in your sub-conscious. And you can go on get intense by saying 'I love myself' for all your imperfections as well as strengths that define you. Don't complain on what you don't have in you and don't get over the top of what you really have; you should just keep you head held high and your feet rooted in the ground to smell some fragrance of humility at the same time. But – but – work harder on your strengths and keep the grind and hustle on to be the best in what you are. Happy loving!
Remember: there is no idle time to make a ferocious start. Your start happens when you are ready. So just be ready – and hustle!
Make 2016 a year that will be the best so far. The best!
Image courtesy of Serge Bertasius Photography.at FreeDigitalPhotos.net