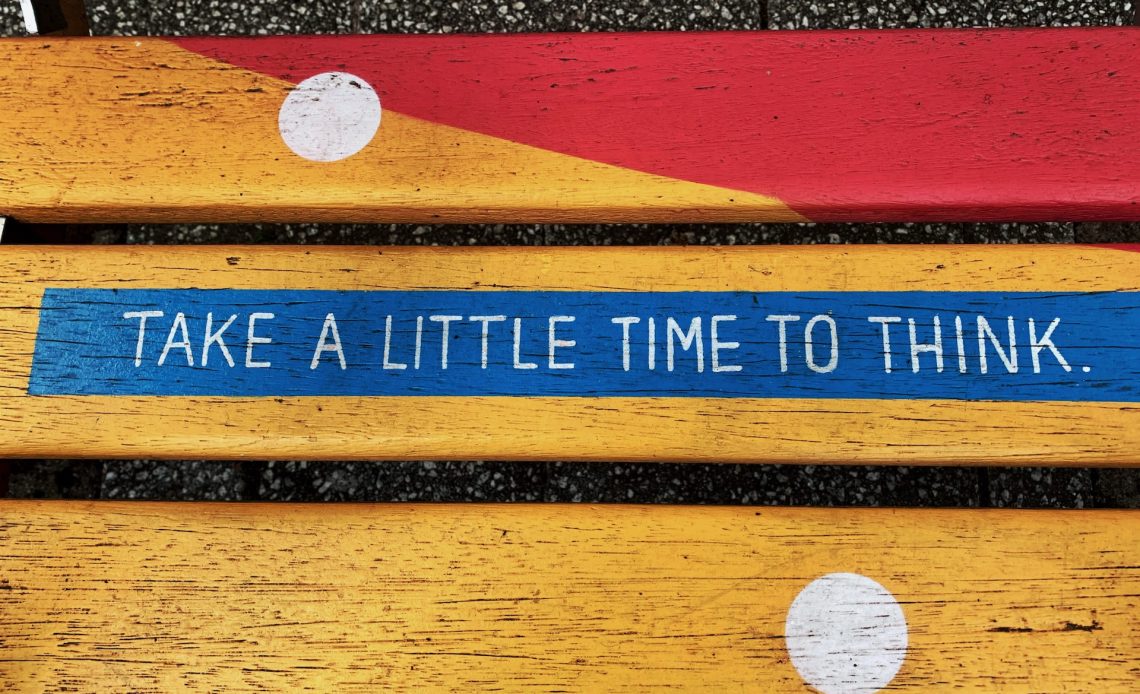 We often hear about the much espoused 'Think Week' by Bill Gates., where he innately carves a nice 1 week pause to read and reset his thinking. 
In fact, of late I came across a 'Think Day' in people's life curriculum so that they can reflect on what worked, quite didn't, and the new surface that holds them for the future. 
And why not?
I think we all that 'reflection time' to revisit our priorities on what matters to us in the present and also in the long-term shaping of our future lives.
A similar thinking thread is needed for personal branding.
Sometimes the best brand stickiness and resonance comes from quality experience, which may not always be loud or quirky. But it can be telling of who you are and what values you stand for.
Our long-term brand resonance comes from being ourselves – and if that means that you believe in being aloof or reclusive, then your story etches in a rather connected way, because you cared to be honouring your highest self.
Occasional silence around you brand doesn't mean you shut out; it means you are restoring your natural extroversion and storytelling.
Go back to who you are and why you think that matters to your audience – this will help you generate the feelings so much feel induced with.
Natural branding – or better out authentic branding – shapes better stories. This is because you connect with your audience that believes in the similar expression and emotions. They find you unIque, because they feel implicitly tied to your purpose and passion.
So if your authentic self implores you to make course-corrections in your storytelling, say it with a deliberate aberration. People find you human and evolving, really!
Photo by Belinda Fewings on Unsplash