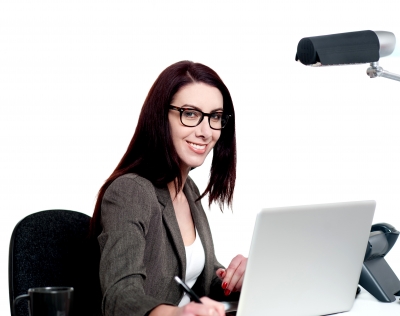 Hard-pressed with your job? Feeling that there is no end to the world of 'busyness'? Seeing your colleagues get some better perks and incentives where as you just feel so insignificant in your role – only to see another drudgery-filled day with no room for some fresh air of energy and a sense of your 'own' self?
Well, the good news is that you are not alone; this feeling is so pervasive – seeping in almost every passionate employee's working and even personal life.  According to a study conducted by Intuit in 2010, it is estimated that more than 40% of workforce will work independently. The statistics is skewed in America's favor, but there is a lot of potential in the Asia Pacific region as well – especially in India.
According to Nilofer Merchant, in her book,11 Rules For Creating Value In The Social Era, her definition of social has may connotations; however, in the organizational structure context, connected individuals can now do what was in the capacity of large organizations.  She estimates that with the proliferation of more and more freelancers and solopreneurs, there will be a shift from 'value chain' to 'value flows' – carving an era of solopreneur movement by 2020.
So let's look at some reasons that back up this statement with some positive light.
Security is secured. That's right! Gone are the times where employees feel a fat paycheck is all that they need to retain their roles. Rather, it's quite the opposite: they want to be paid for their passion not just for the sake of earning money. And not always you will be paid for your passion in your job. The days of baby-boomers have gone past way long lack; in fact even the GenX'ers are a little behind; it is the millennials that believe that their security is 'secured' when they chase their passion and purpose – and rest everything else is secondary.  And coupled with the fact that for a solopreneur, diversity of clients is the norm, they won't be bound only by one paycheck at the end of the month – income from varied business streams will boost a solopreneur's confidence and strengthen a sense of security. In short: security = diversity = do what you love = more money in your bank account!
The future is more sales-driven.  In future every individual working either in corporate America or internationally will have their own personal unique selling preposition – be it an online marketer or a chef or a book keeper or a social media strategist – the list can go on and on. The point is, every individual (and this includes even the teens and college graduates), will be personal branding and sales strategists of their accomplishments or their potential for a certain niche. The days of simply sending a resume to mega corporation and getting a job to ascend in the corporate hierarchy is over! The days of personal branding and standing out from the pack via selling your skills at the right price are in – and here to stay.
You're multifaceted and multi-tasking. If you are a day time content writer for a technology start-up while a full-time blogger on health and fitness, and a freelancer for an architecture company with a flair for music (because you also want be a singer), then congratulations! You are not spreading yourself thin; in fact you are the future – you are a multifaceted solopreneur, juggling between different functional roles yet seamlessly synergizing to create your own versatile personal brand! This is the challenge – and this is the demand for now and for the future!
Uncapped earning potential.  For the passionate lot of people who feel bound in the walls of an office, earning a salary with a steady rise of only 3%, you will be happy to know that when you work for yourself, you get more money. Why? Because you work for multiple companies at one go – making more commissions (if you are a business developer), and even if you aren't one, you eventually become one. So whether you have started your own content marketing company, an online lead generation or marketing business or a blog via which you earn through ads or writing for multiple forums and companies, you earn a handsome paycheck for rendering your services to multiple companies, functioning in multiple industries. Just imagine for a moment, the whole world in your business niche is your marketplace! There is so much room for new business meetings, more networking, and eventually more business, which translates to more revenue!
Ample training and development activities. There are more and more opportunities for people who are interested in being solopreneurs. For instance, in the near future,  there will be more conferences and meetup networking sessions with the help of which a solopreneur can get numerous speaking opportunities and make viable business contacts – and scale his business.Take a quick dive into online courses on Udemy – especially one by Seth Goden's freelance course here. In case you are interested in building you audience from scratch and start your own online business  – be it coaching, speaking or writing – Danny from Firpole Marketing empowers entrepreneurs to make an impact in the world via his Audience Business Masterclass. To top it off, every day more and more bloggers and small business owners are started their entrepreneur blogs with the help of which you can start your own business my making an impact via excellent content and marketing. To view some entrepreneur blogs, click here. Not just this, in future there will be an intensive demand for individuals to start their consulting or coaching business – given the proliferation of solopreneurs.
Design and pattern your own working style. If you have read Carson Tate's Work Simply, then you'd be familiar with various personal productivity working style – be it a planner, a prioritizer, an organizer or a visualizer.  Being a solopreneur gives you the freedom to exercise your own working style and increase your productivity without feeling stifled and bogged down. In future, people will embrace working smartly and focus more on their personal productivity comfort zone instead of feeling overworked and uncomfortable working  in the confines of a company that doesn't mesh with their personal and professional disposition.
So what are you waiting for? Start!
Let me know in the comments section below what you are visioning for.
Image courtesy of stockimages. at FreeDigitalPhotos.net