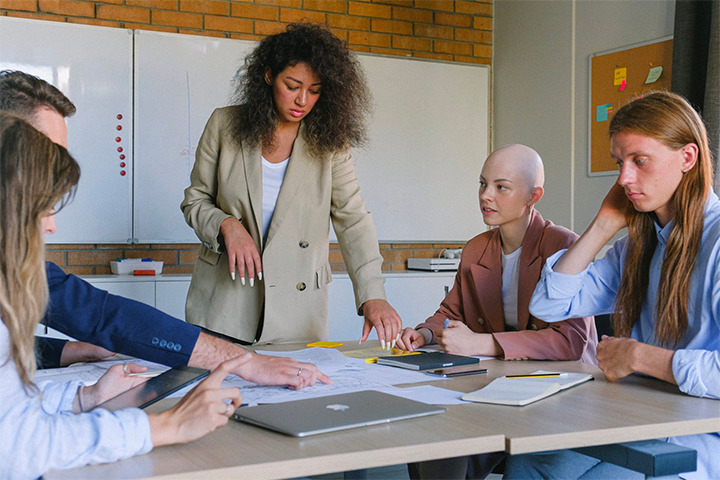 Building a new small business is an exciting undertaking. However, it can sometimes feel like you need to play dozens of different roles even though you may not know much about them.
Branding is a common problem area for new business owners. Whether you are running a large team or are a solopreneur, you need an effective brand. Fortunately, with the following five best practices, you can build a brand that does more work for you.
1. Start With Identifying Your Target Market
First, you need to analyze who you are trying to reach. Your target market is the subsection of possible audiences you believe will be most receptive to your brand. Begin by segmenting the market. You can pinpoint groups that may be interested in your products or services. Define them by age, location, likely purchase channel, and interest in your business. It helps to create personas to represent these segments. Then select the groups that are the most valuable focal point of your branding efforts.
2. Think About What Your Brand Should Say
Next, consider the messages you want to portray with your brand. The most important thing should be your positioning in the market. Will your business focus on offering a premium solution or one that is available to everyone? Is it a highly technical product or service? Your branding should represent your market position relative to competitors.
You should also consider other facets of your brand. For example, it may be fun and high-energy or serious and professional. These decisions should be guided by your target market.
3. Develop a Visual Identity and Tone
With the above steps complete, you can now start working on your brand. You should contemplate whether you want to try DIY branding, hire a freelancer or work with a marketing firm. It may be a good idea to get some experienced help for creating the basics of your branding.
During this stage, you select colors, typefaces, and other details to communicate your brand messaging. Many people start by making a logo. However, there is more to your brand than this. For example, it may be helpful to create a vision board that explains your brand message without devising anything new right away.
4. Create Your Brand Collateral
With your brand identity and tone set, you can begin making collateral. As you do this, you gradually start building out your brand. For example, translating your logo, color choices, and tone into a website can be a great way to fine-tune your message. You also probably want to create business cards, a letterhead, and brochures to exemplify your brand.
5. Promote Your Brand
Finally, you need to put in some work to promote your brand. As mentioned, you should develop a website as a type of branding collateral. You should also set up social media accounts and incorporate your brand into all your marketing channels. Your brand should help connect your marketing efforts to an integrated marketing strategy.
Most importantly, you should consider the best methods for reaching your target market. These may include social media, paid ads, direct mail, or something else, depending on the specific audience.
Become a Branding Master Today
With the above tips, you will be ready to build a better brand for your small business. Get started today to make your product or service known.