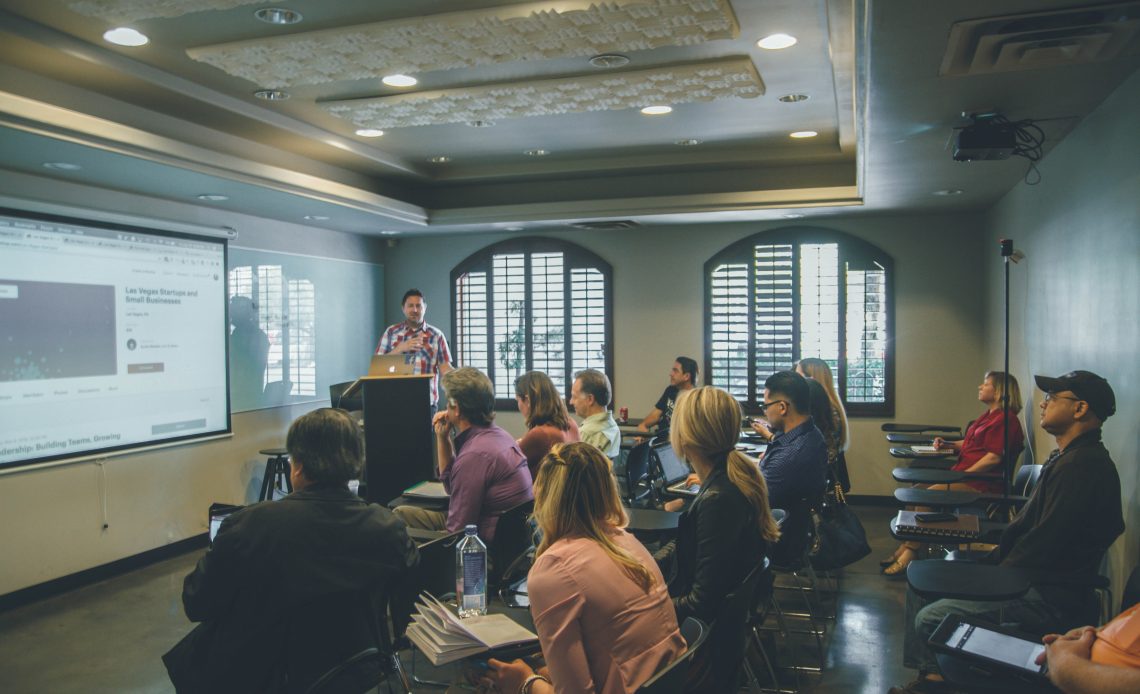 Micro-events have been on the rise in the given COVID consequences. When we think of psychological safety, virtual coffee colloquy and creative online experiences, the concept of micro-events captures our imagination quite well. Yes, micro feels safe enough to participate with a reasonable sense of conversational autonomy. Not just in the COVID times, even historically, micro-events have shown great results for event organizers/ marketers/ brands and capturing the audience for a said topic of discussion. Well, we haven't even gone global, but just think about the rapport you can create through such community-focused events that can take your brand to a whole new level?

With that said, let's get to what are micro-events?

Micro-events are tailored, custom events with a focused event marketing approach. This means having an intimate understanding of your audience and inviting them for a niche event – in the form of webinars, workshops, conferences, and even hybrid – to augment the audience marketing experience with a limited number of guests.
This high-engagement-driven micro-event delivers a unique influence on your audience through curated interactive content and contextual communication during the event in the form of polls and live Q/A.
So, let's enunciate why you should employ the best practices of micro-events:
Human feeling and connection. Here's how the beautiful communication cadences feel like: you reach out to your guests with a personal letter of invitation to an event. Perhaps you may know about their content preferences, cultural sensibilities, and emotional nature through their digital disposition. Or you may know them on a more personal level. You can imagine how much control you have once you tailor your event message to suit your guest's time, comfort and agenda. So when you arrive at the post-event engagement stage, you can personally thank them for the questions they asked, or if they engaged with your social media promotions. So, now your messages don't sound canned/ scripted. You sound human talking to a human grounded in the engagement you have been able to build as a result of less guests but more personalised impact. Result? They become your repeat guests, brand custodians and a part of your brand community.
Enhanced brand experience. Essentially everything that we talk about in the realm of experience is rooted in how well you are able to deliver on your brand experience in the minds of your prospective and existing customer ecosystem. When you organize your micro-event, you're building a broader customer ecosystem. And your customers would love it as they are able to interact with new guests, empaneled speakers and understand the market conditions – from the audience, industry and brand perspective. Your customers can help you generate the most actionable brand insights to prepare you for new pivots and alignment with the market expectations. Speaking of which, these micro-events can enable deeper conversations, discover new trends, and unearth creative business possibilities for your organisation. That said, the topic and the agenda plays a huge role in establishing a granular ground for asking such questions in such kinds of events.
Upleveled content marketing. Micro-event's success hinges on how well you capture your audience's questions and answer them with detailed consideration. If your audience leaves comments on the event – say, on your social networks or during the event itself – you can create a repository of topics for more nuanced content creation and marketing purposes. As rightly said by marketing leaders on LinkedIn – comment is the new content king. And rightly so! – the possibilities of multi-purpose marketing can stem of such micro events. For example: a niche security webinar for CISOs and CIOs can open conversations from different industry angles – banking, retail, government, etc. These comments/ questions can further propel your organisation to think from a cross-functional perspective, thereby strengthening your executive thought leadership as a result of such enriched event engagement. The best part? You can create multiple content pieces – like a white paper, polls, long-form blogs, infographics and even memes – from such micro-events, addressing the key challenges and accelerations your stakeholders face in the market.
Micro-events, progressively, work wonders in the long-term for your brand. While large-scale events can definitely co-exist with a micro-experiential element in the event fabric, however, a series of micro-events can parlay into a tangible sales funnel and meet your audience's expectations when it comes to customization and overall engagement.
Are you planning any micro-event?
Let's connect!