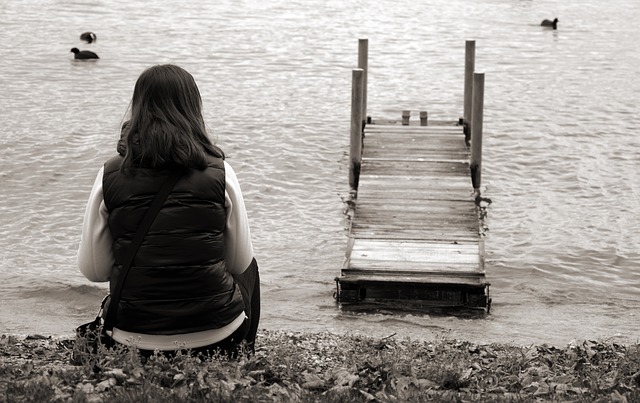 And the summer is here – full-swing! But you are still stressfully packed with work – and more work – waiting for some kind of escapism; a long vacation, some kind of respite; or maybe serendipity, where everything can just wait until next summer break. Ah, well, this doesn't happen, and time doesn't wait for work to be kept on hold.
Image this: you are gazing outside your office mirror window, feeling the sunshine permeate your cells like rays of hope and vision; viewing tall buildings just like beautiful and planned pack of cards, a breathtaking landscape of fountains quenching your soul's thirst for fulfillment, with a aroma filled tea palmed in your hand whilst just deeply living your 'now', instead of letting work intrude your beautiful reflection time. Did you just notice your face has little stretches of wrinkles camouflaged with a beautiful smile, reminding you of your limited time on earth? Reminding you of your significant existence, your purpose, your mission? Where is the time today to replenish yourself fully, you think? Even when you try to think – and not think through work – you are still somewhere lingering on to your laptop and a new business plan for your next quarter's meeting.
My question is: where are you, now?
You are constantly juggling between multiple work deadlines and only feeling somehow flustered in this always-on world. While the concept of being always-on is imperative, but at the cost of not being fully present with your life's projects – and priorities? – I guess you need to take a think break. So let's unpack this and see why a think break is the best clutter-free zone – and how it can accelerate your performance and overall personal and professional success.
Thinking is a great vetting process. Thinking can help you compartmentalize your life seamlessly – helping you focus better. When you are thinking with an intention to find a solution or a way out of your clutter, your mind intelligently whittles out unnecessary thoughts that impede your concentration on your important life and business goals.
Thinking break makes you more self-aware. At the heart of emotional intelligence lies being self-aware of your anxiety, vulnerabilities, insecurities, and indescribable emotions that need expression. Thinking helps you realize yourself more; makes you more emotionally matured and guarded in what you do; and helps you make sound decisions at the intersection of your mind's rationale and heart's educational hunches.
Thinking break makes you more creative. How? When you think to think, your brain inadvertently wanders into places you never knew existed! In that, your mind finds solace and retention – little spaces that carve a mind of a blissful and creative genius. Quite often, especially at work, we operate in a certain structure, sometimes silos, and sometimes in a stifled work culture; but via creative thinking (when we leave our mind to wander), our mind becomes more agile and palpable to situations. Thinking helps you harness the power of using both left and right brain aptly under any given situation.
Thinkers are usually avid readers. The best example is of Bill Gates. He takes out a week – Think Week – only to read close to 190 newspapers and close to 195 articles/ blogs online – to strategize and think of ways as to how to make Microsoft and his other projects more impactful – ones that leave a dent in the universe. Reading propels your mind to draw many parallels to your thinking and helps you solve your business problems with little or no effort. It makes you razor-sharp and intuitive – and more aligned with your larger goals in life.
To think is to walk. Actually, for more clarity, let's add the word: catharsis. Thinking break helps you cleanse toxic emotions and makes you more transparent when you think while you walk. Some of the best authors, thinkers, and business stalwarts have a deliberate action list – especially of walking. Poets like Charles Dickens used to just walk – and walk – to find some inspiration in their next writing craft. Walking helps you think more fundamentally yet elusively; you are able to let go of your negative thought patterns and create new synapses of positive thinking – of gratitude and contentment.
Are you taking a think break? What is your favorite thinking break? How do you channel your thoughts into making incremental improvements in your life?
Let me know!